If there is anything I've learned in the 21 years of my life, it is that the only thing constant in life is change. One minute you think you have everything planned to a T, and suddenly, your plans go up in smoke and everything does a 180.
I just arrived from San Francisco to NYC two Saturdays ago, and I just signed the lease on my first apartment – in SoHo, one of my favorite parts of Manhattan. Along with the move came the start of a new job, as marketing coordinator, at tarte cosmetics, where I will help to plan in-store promotional events and company video shoots, work on makeup artist education and training, and help with marketing copy. It is a perfect position for me because it takes both my writing skills and makeup artistry into account, allowing me to help create facecharts and looks to correspond with upcoming products, while giving me the security you have in an office environment as opposed to freelancing. So to say that I have been busy is an understatement.
If you aren't yet familiar with tarte cosmetics, you should get in-the-know now. Started by Maureen Kelly in her one-bedroom NYC apartment not too long ago, the brand has an amazing line of "high performance naturals" – products that are free of many of the harmful preservatives, irritants, and other icky things we see in many cosmetics lines. Many of the products are vegan and all are cruelty free. tarte's products are fun and trendy, but they also seriously work. The company has won a plethora of beauty awards from Allure, Elle, and many other publications.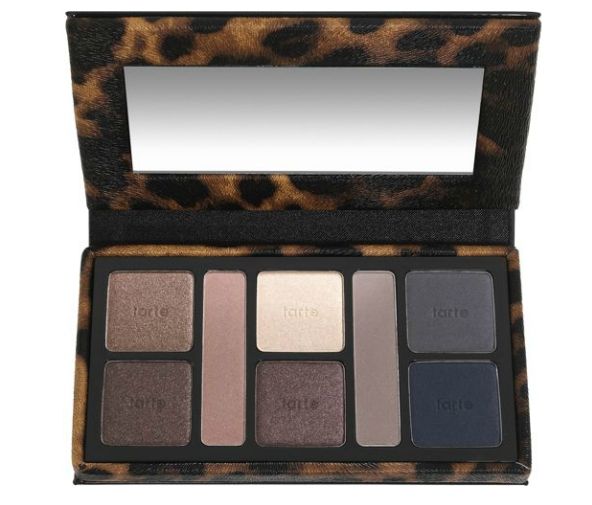 I covered my favorite tarte products in the past, but I want to introduce a new fall launch that I absolutely adore: the Call of the Wild palette and eye liner, only available at Ulta. Not only is the black and leopard packaging super-chic, but the eye shadows inside really work. Most are bronzy neutrals, but I love the navy shade – "roar" – which is an unexpected pairing with the shimmering burgundy, "wild".
I'm so, so excited to start working seriously for a line that I love, and while this fall will be plenty busy, I can't wait for the chaos! I find that I am the type of person that does much better on a regular schedule. Between tarte, my last few credits in college, enjoying what New York has to offer, and of course, blogging, I may suffer from a severe lack of sleep but I'm fairly certain it will all be worth it.